Mobile Search Engine Optimization
Mobile SEO is the future of organic search engine marketing.
And, with Google's mobile first index, it has never been more important to incorporate Mobile SEO into your current digital marketing strategies.
For example, Statista has stated that "mobile devices (excluding tablets) generated 54.8 per cent of global website traffic, consistently hovering around the 50 per cent mark since the beginning of 2017."
This means there is more competition in the mobile SERPs for you to win rankings.
Google has made it undeniably clear that the search engine is shifting its focus to make more searches come from mobile devices. To help you level up your SEO, we've put together the following checklist to help you optimise your website for mobile SEO.
​​What is Mobile SEO?
Mobile SEO is the process of optimising a website so that it is found when a user searches for a website on a mobile device. This has become even more critical in recent years as Google has stated that mobile-friendly websites will rank higher in mobile search engines.
This means that if you own a business, you will have a better chance of being found if you build a mobile-friendly website.
The Benefits of Mobile SEO
The goal of mobile search optimization is to make a website more user-friendly for mobile devices.
Here are some of the benefits you can get from it:
Increased Traffic
Mobile-friendly websites can increase traffic to your website by increasing your visibility in mobile search results. This is important because mobile internet usage is growing faster than desktop internet usage and will soon overtake desktop; so, increasing visibility on mobile devices is a must.
Additionally, you will have a better chance of being found over your competitors who may not be optimizing their website for mobile devices.
Better Rankings
Websites that are mobile-friendly are also likely to get better rankings in mobile search results. This is because as Google wants its users to see the most relevant web pages, they want to show users search results that are based on what they are searching for.
Therefore, if users are searching for something on their mobile devices, the websites that are optimised for mobile will get the most results. In turn, Google will show them higher up in the SERPs.
Lower Bounce Rate
Websites that are mobile-friendly are designed in a way that don't allow users to zoom or scroll around the screen. This means that mobile users are less likely to bounce quickly from the site.
The bounce rate is crucial for businesses as this is a ranking factor. With a website that is optimised for mobile, businesses may have higher chances of better engagement as well.
Better User Experience
Mobile-friendly websites allow mobile users to navigate a site more efficiently. A design with users in mind means the website will be easier to use on mobile devices because it's easier to read and browse and there are less likely chances of obstacles when they are on your website.
This means that users are more likely to spend time on your site, which can lead to increased conversions, lower bounce rates, and more traffic. Furthermore, a mobile-friendly website will improve trust with visitors.
Attract More Local Customers
There is a growing number of people who will perform a search query while on the go. Therefore, mobile-friendly websites are more likely to show up in mobile search results. In turn, this could increase the number of local customers you get.
For example, if you are a local restaurant and mobile user searchers for your business, chances are, they will see your website.
With the increased traffic on your site may mean that you have more customers walk in your door with little to no advertising on your end.
Mobile SEO Checklist
1. Make Sure Your Website is Responsive
A responsive website automatically adjusts its layout to fit the mobile device it's being viewed on. This is important as it ensures your website provides an optimal viewing experience for your visitors, whether they are viewing the desktop version or visiting from a mobile device.
Using tools like Mobile-Friendly Test from Google, you can check if your website is mobile responsive. Check for any issues in 'Additional Resources' to see how well optimised your website is on smaller screens.
You also need to check for fluid images and media queries to meet the responsive design needs of mobile SEO.
Fluid images are images that can fit their container when used across different mobile devices, while media queries are designed to alter the site when certain conditions are met. The idea is that you use a media query to specify when the screen is rearranged or resized.
Fixing website responsiveness issues can significantly improve your site's mobile SEO and provide an advanced mobile user experience for smartphone users.
2. Simplify Device Navigation for Mobile SEO
Enhanced navigation is critical for mobile SEO success. People use their phones and tablets to do quick searches, so you need to make it easy to find what they're looking for on your website.
Keep your mobile site navigation concise and straightforward, and use clear labels that direct mobile traffic to exactly where they want to be. Not only does this improve mobile user experience, but it will also help you rank higher in the SERPs.
Test your website's navigation on different devices to make sure it's easy to use and understand.
If you find yourself having to scroll too much or click too many times to find what you're looking for, that's a sign that your mobile SEO strategy needs some work.
Mobile SEO Navigation Tips:
● Consolidate pages: If your mobile site has many pages, consolidate pages with the same content and remove any unnecessary pages.
● List the essential mobile pages first: Your visitors may not have all the time and patience to scan through the pages of your mobile website to find what they are looking for.
● Label your website navigation as clearly as possible: Remove any unnecessary words and use predictable, mobile-friendly words like "Our Work" or "Portfolio".
● Think of mobile SEO as part of your navigation: Most mobile site users use the search bar to find what they are looking for. This saves time and allows users to visit other pages on your site without hassle.
● To improve your mobile SEO, consider adding breadcrumbs: Since 2015, Google has displayed desktop SERP results differently from mobile SERP results. The change is that SERP is now showing breadcrumb trails rather than the webpage URL. Adding schema markup to your HTML pages allows you to control how your breadcrumbs appear in SERPs.
● Design elements differ across desktop and mobile: For mobile SEO, adjust your fonts and on-page elements to enhance readability and navigation. Make sure mobile users don't have to zoom in on a particular page and that your headings and body copy are readable across multiple devices.
● Be extra careful when using pop-ups: Pop-ups can sometimes utilise the whole screen and negatively impact mobile SEO across the site. Apply a delay or a time interval between views so that the user experience isn't negatively impacted.
Creating mobile-friendly navigation creates a customer-friendly website and improves your mobile SEO.
3. Improve Mobile Page Speed for Mobile Users
A majority of mobile visitors are impatient, which means they won't wait for your website to load if it takes too long. This is especially true on mobile devices, where people may be on the go with slower internect connections.
Improving the website speed time applies to both desktop and mobile SEO. Make sure you use caching and compression to speed up your website and reduce the size of your images to improve the experience for both mobile and desktop users.
You can install a leverage caching plug-in to help you increase page speed. WordPress has WP Rocket, Booster for Shopify and many others.
Google recently introduced Accelerated Mobile Pages (AMP) to improve the mobile search experience. Accelerated Mobile Pages are designed to load quickly on mobile devices and give users a better experience when they visit AMP-enabled websites.
To make your website mobile-friendly, you need to create AMP versions of your existing website pages to improve mobile SEO.
4. Optimise Content for Mobile SEO
Mobile content marketing is a way to access content when accessed via mobile devices. Mobile SEO best practices include your site's content and how it looks when viewed via mobile devices.
Your website's content is just as important on mobile devices as on laptops and desktops. Make sure your website's mobile content is high quality and relevant to what people search for.
Optimising your website's titles and meta descriptions for mobile devices is also important. Make sure your titles and descriptions are clear and concise and follow character guidelines:
Meta titles should be between 50-60 characters and meta descriptions between 155-160 characters.
And, of course, use keywords from your keyword research and Mobile SEO strategy relevant to what people are searching for across mobile and desktop. This will help your pages rank in mobile search results and improve your overall SEO.
5. Mobile Keyword Research
If you want your site to be found easily, you'll need to optimise your site for mobile searches. According to Smart Insights, 51% of all searches come from mobile devices.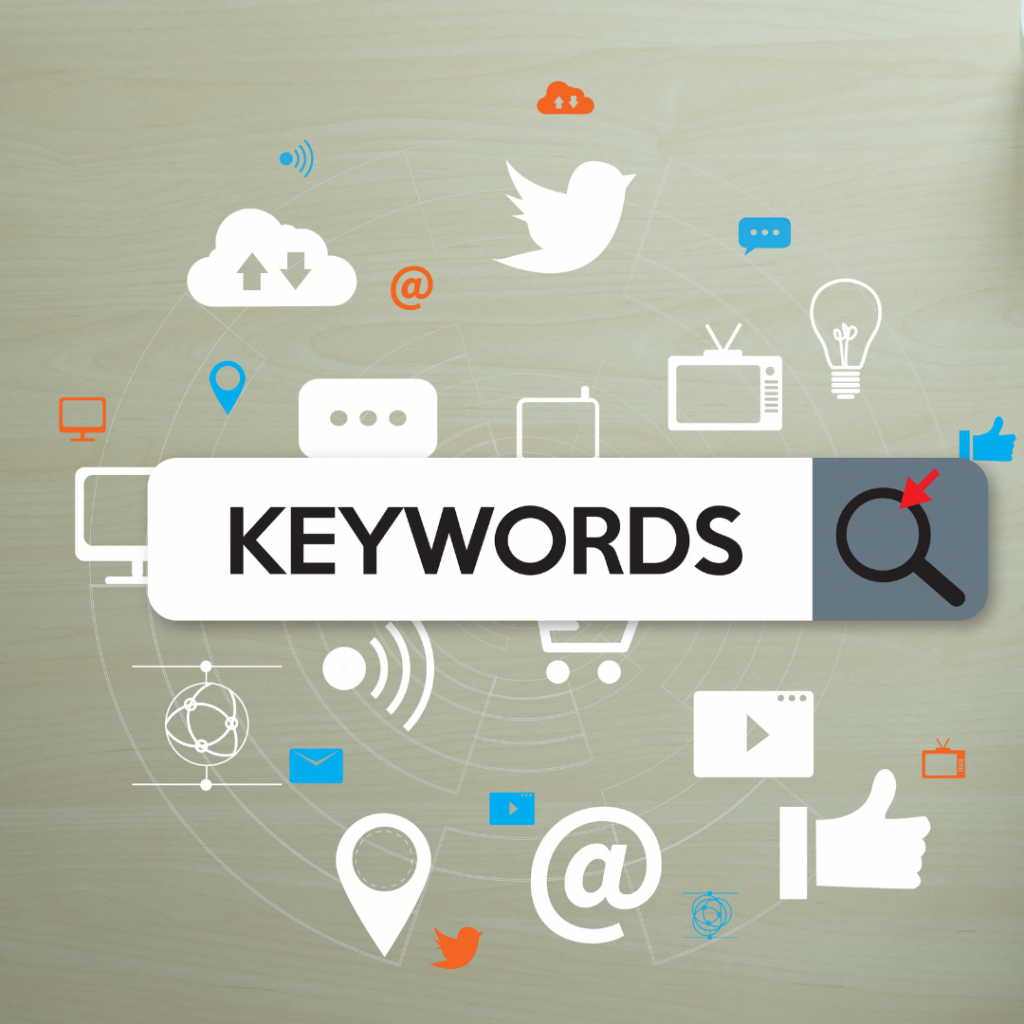 Ubersuggest is a great tool for finding mobile keywords. Just enter your website URL, and Ubersuggest will show you a list of related keywords, their search volume and CPC.
Google's Keyword Planner is also a valuable resource for finding mobile keywords. To find keywords specifically for mobile devices, select "Advanced Options."
When implementing mobile SEO, it's important to consider the difference between desktop and mobile searches. Mobile users browse differently than they use their laptops and desktop computers. They're usually on the go and looking for quick search results that solve problems and answer questions.
6. Use Mobile-Friendly Calls-to-Action (CTAs)
When people search for things on mobile devices, they mostly use the Google mobile search app. This means they are scrolling through results and tapping on mobile site links to find what they want quickly, without much time to read descriptions or look at images. If your CTA is image-based, you have a slight chance of being tapped.
To increase the chance that people will click on your CTAs from the Google search app, try using text-based CTAs instead. This also helps improve mobile SEO as text-based CTAs tend to perform better than image-based CTAs in mobile searches.
7. Optimise for Mobile Click-Through Rate
Your website's click-through rate (CTR) is also essential on mobile devices. Make sure your website's design and layout are attractive to mobile users and use clear call-to-action buttons that encourage people to click through to your website.
Mobile SEO backed by responsive design is what will get you to the top search results position.
Ways to Optimize a Mobile Click-Through Rate:
1. Keep your title tags short and sweet
2. Use persuasive meta descriptions
3. Create compelling ad copy
4. Use high-quality images, sized for mobile pages
5. Use call-to-action buttons that stand out
8. Increase Social Shares
Social media plays a big role in SEO for mobile, especially when it comes to mobile SEO. Search engines use social signals as a ranking factor, so it's important to make sure your content is mobile-friendly and share-worthy.
You can increase social shares by adding social sharing buttons to your website, creating great content that people will want to share, and using social media marketing to promote your content.
9. Optimise Your Mobile Website for Local Search
If you want to rank in local search results, it's important to optimise your mobile website for Local SEO. This means including your business name, address, and phone number (NAP) on your website and creating location pages for each location. 
You should also make sure your website is set up for local SEO by claiming Welp and Google My Business listings and by creating local citations.
10. Use Schema Markup
Schema markup is a code you can add to your website to help search engines understand your content better. This can be helpful for desktop and mobile SEO, as it can help your content show up in rich snippets and in voice search results. It can be a bit technical, so if you're not comfortable adding code to your website, you can hire someone to do it for you.
11. Monitor Your Mobile SEO Progress
Once you've implemented all of the above tips, it's important to monitor your progress to see if your efforts are paying off.
You can do this by keeping an eye on your organic traffic, monitoring your rankings, and checking for any sudden spikes or drops in traffic.
You can also use Google Analytics to see how much mobile traffic your website gets and track conversions from mobile visitors.
Mobile SEO Takeaways
By following the above tips, you can improve your mobile SEO and start ranking higher in search results. Remember to keep an eye on your progress and adjust your strategy as needed. We can help you here at Evolving Digital with your mobile SEO.
What are your thoughts on mobile SEO? Let us know in the comments below!